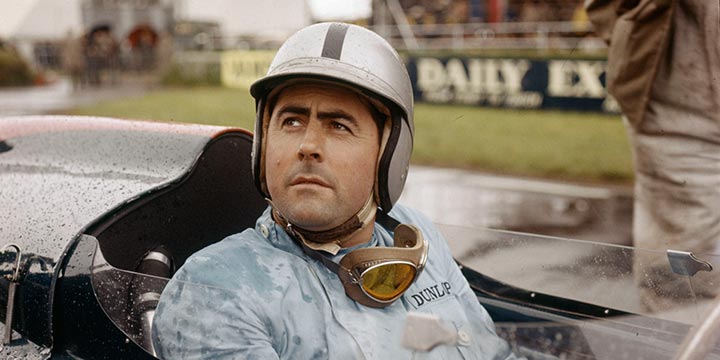 Formula One and the entire world of motorsport is mourning after the legendary Sir Jack Brabham passed away today. According to an announcement released by his family, the Australian died this morning in his Gold Coast home on the Eastern coast of Australia.
Sir Jack Brabham made his Formula One debut in 1955 driving for Cooper, but during his first years he also raced in other forms of motorsports such as dirt races. However, starting with 1958 he raced exclusively in Formula One and the results quickly came, winning his first World Championships in 1959 and 1960. Two years later he founded his own team, but it took a while before Brabham Racing Organisation started getting results. He won the World Championship again in 1966, becoming the first and only driver in Formula One history to win a Championship while also being the team's owner. Next year, he came in second at the end of the season, only 5 points behind the Champion, Danny Hulme, which was his team mate. Brabham's last season in Formula One was in 1970, when he finished 5th. During his career he won 14 races, 13 pole positions and finished on the podium on 31 occasions.
As for the team, Bernie Ecclestone came in control in 1972 and even though it never won a Constructors' Championship title again, Nelson Piquet became World Champion while driving for Brabham in 1981 and 1983. In 1988, Ecclestone sold the team and after it changed owners again a few times in the next years, it was finally closed down during the 1992 season after facing serious financial difficulties. A potential revival was rumored in 2010, but the Brabham family didn't support it and threatened to take legal actions if the Brabham name will be used.
Get the latest stories delivered to your inbox
If you like our articles, please subscribe. We guarantee it's only extremely interesting stuff! Not to mention it's all for free.
You might also enjoy these other articles: