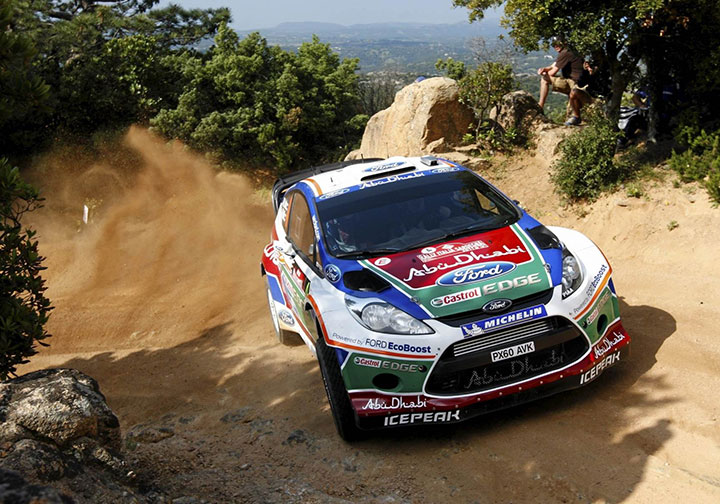 Despite being an incredibly spectacular competition, the World Rally Championship has been struggling for some time with declining audience and financial difficulties. To straighten things out, all parts involved in the competition have been analyzing different solutions and according to several sources inside FIA, it looks like the teams reached an agreement about major changes to the point scoring system which will be introduced starting with next season.
The current format will basically be abandoned and drivers will get points at the end of each day during a rally stage and before the special stage, the time gap between the first two drivers will be "artificially" modified depending on the special stage's length. For example, if the leader was faster on a kilometer by 1/10th of a second than second fastest one and the final stage will take place on a 10 km course, the leader will start with a 1 second advantage.
That's not necessarily good news and, to be honest, we have no idea how they're hoping this will make it easier for fans. Because this new format is rather more complicated than the current one, with the new "artificial" times added before each special stage, which will be broadcasted live. As for the format, it will remain unchanged, with a superspecial stage on Thursday evening, normal stages throughout Friday and Saturday and a final stage on Sunday.
The final points system hasn't been decided, but according to Malclom Wilson, the head of M-Sport, these new changes represent a step forward for WRC: "It's going in the right direction now. There are some other people who have to agree with it, but I think we're getting there. The teams are all working on how the points would theoretically be working and how it would be affecting the championship." So far, none of these changes have been confirmed by FIA.
Get the latest stories delivered to your inbox
If you like our articles, please subscribe. We guarantee it's only extremely interesting stuff! Not to mention it's all for free.
You might also enjoy these other articles: