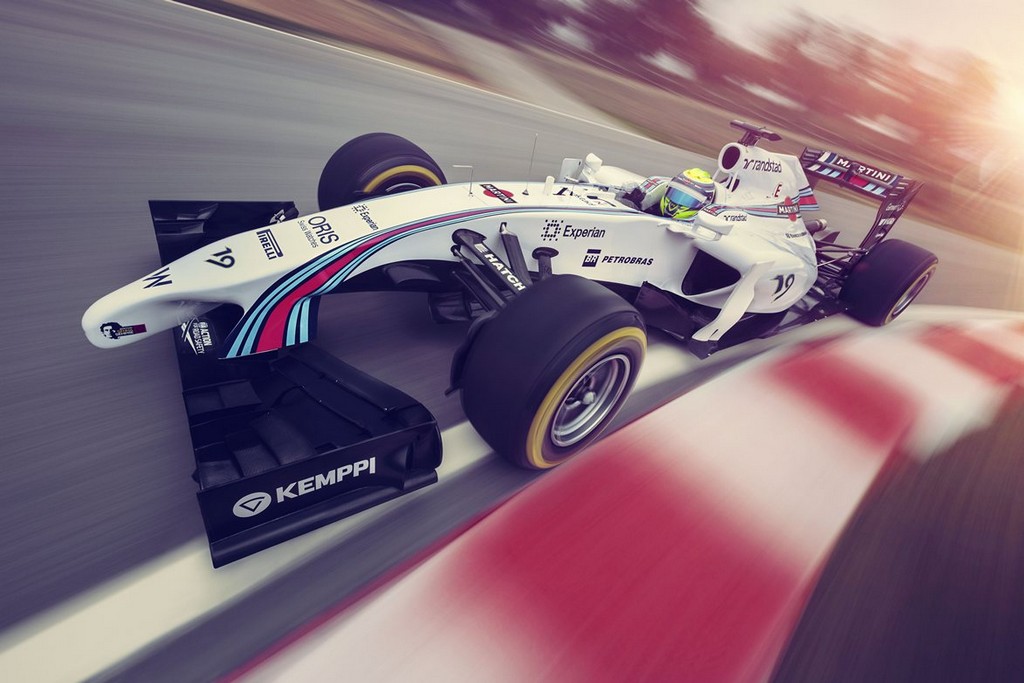 The Italian drinks brand has a long history in motorsport, being. Its first partnership was with Porsche, in the 1960s, followed by a Formula One adventure in the 1970s (with Brabham, Lotus and Ferrari). The company continues being involved in motorsport throughout the '80s, but eventually decided to withdraw.
Well, it seems that things have changed and it the recent rumors were right, because Martini makes its comeback in motorsport together with Sir Frank Williams' Formula One team. The Williams Martini Racing team dropped the Renault engines and announced a new partnership with Mercedes, which will supply the engines. Vatteri Botas was kept as driver, while Pastor Maldonado was replaced by another Brazilian, Felipe Massa.
"We are thrilled to welcome Martini to the Williams family and officially launch Williams Martini Racing," said Sir Frank Williams. "Williams and Martini share a rich history in the world of motorsport, and the values of our two brands and our shared passion for racing make this partnership a natural fit. It will be great to see the distinctive stripes of Martini Racing return to Formula One once again in unison with Williams."
Martini is the world's best selling vermouth brand and is part of Bacardi, the world's largest spirits company, since 1992.
"The decision to partner with Williams was a natural one for us as it provides an unparalleled opportunity for the Martini brand to connect with consumers through one of their lifestyle passions, Formula One racing," said Andy Gibson, Chief Marketing Officer of Bacardi and President of Bacardi Global Brands, who oversees marketing for Martini. "Williams Martini Racing provides a powerful, integrated marketing platform and delivers dynamic opportunities that will strengthen the Martini brand."
Get the latest stories delivered to your inbox
If you like our articles, please subscribe. We guarantee it's only extremely interesting stuff! Not to mention it's all for free.
You might also enjoy these other articles: