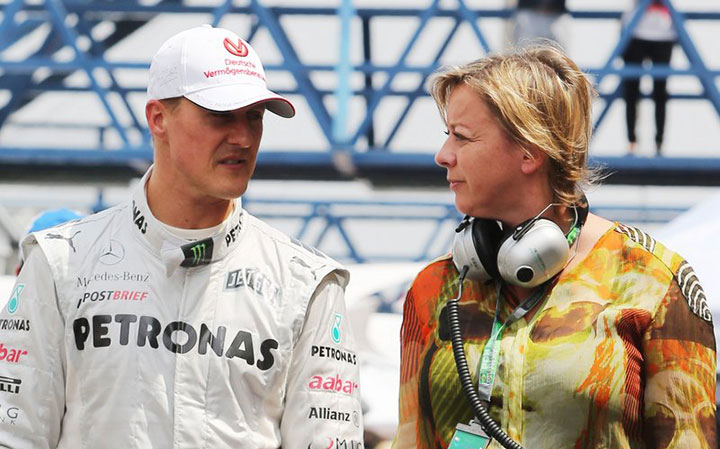 It's been a while since we've had any official info about the Formula One champion's health condition either from his family or the Grenoble hospital, where he was admitted in December following his tragic skiing accident. And since we have no news from the people close to Michael, a lot of rumors and speculation began circulating, with recent reports revealing that the German's condition got better and that he already started interacting with his "immediate surroundings".
Following these rumors, Schumacher's manager Sabine Kehm released a statement clarifying the situation. According to her, these reports by Spanish newspaper Mundo Deportive are false and she never interacted to the respective publication's reporters. Unfortunately, she didn't say anything about Michael, only adding that "he is still in the wake up phase and this phase can be long."
According to many experts, this silence from the people around Michael is not a good sign at all. On a post on his personal blog, former Formula One doctor Gary Hartstein wrote that "I'm STILL considering that if there were good news to be had, we'd have been told. I can conceive of no possible reason that Michael's entourage, understandably extremely protective of his (and their) privacy, would NOT tell his fans if significantly good things have happened [..] I'm quite afraid (and virtually certain) we will never have any good news about Michael. At this point, I rather dread seeing that the family has put out a press release."
Get the latest stories delivered to your inbox
If you like our articles, please subscribe. We guarantee it's only extremely interesting stuff! Not to mention it's all for free.
You might also enjoy these other articles: