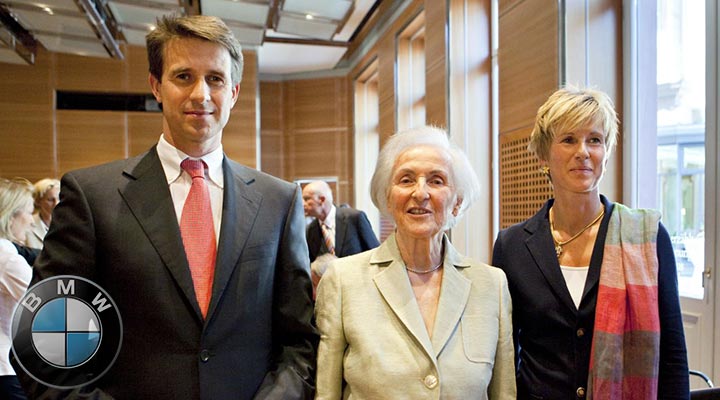 According to the most recent edition of Manager Magazine's annual list of wealthiest people in Germany, the Quandt family are now in number 1 spot, with a combined worth of 31 billion Euros (almost $40 billion). Johanna Quandt, 88, is the widow of German industrialist Herbert Quandt, the man responsible for saving BMW during its crisis in the 1960s and together with her two children own 46.7 percent in the German carmaker. The family are also important shareholders in several other German companies such as chemical maker Altana and graphite and carbon company SGL Carbon. The Quandts also managed to overtake the owners of the Aldi supermarket chain for the first time in 10 years.
However, despite their famous discretion, the Quandt family will never be able to escape their past. BMW was founded by Gunther Quandt who had strong ties with the Nazi regime and who controlled the company helped by his sons, Herbert and Harald. Actually, a recent study commissioned by the family showed that more than 50,000 slaves from labor camps were used in BMW factories. His wife, Magda, divorced him and went on to marry Joseph Goebbels, Hitler's Minister of Propaganda and one of the most powerful man in Nazi Germany. Of course, this doesn't mean
Get the latest stories delivered to your inbox
If you like our articles, please subscribe. We guarantee it's only extremely interesting stuff! Not to mention it's all for free.
You might also enjoy these other articles: