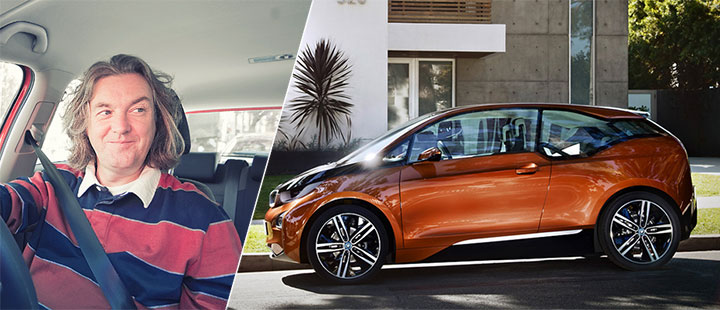 Even though Top Gear fans know him as "Captain Slow", that's not exactly accurate about James May who also owns a Ferrari F430 among other cars. He is also a one of the people that supports electric cars, despite Jeremy Clarkson and Richard Hammond often criticize these vehicles for being useless, and May has taken this support a step further and is determined to show everyone that he's not afraid of driving an electric vehicle daily, so he announced this week that his plans of buying a BMW i3, the range extender (REx) model.
The announcement has been made by May in a recent interview for BBC Radio 4 and he says the BMW i3 will replace his current city car, a Fiat Panda. According to May, despite being a compact model, the BMW i3 has a spacious interior. Also, he motivated his decision to skip the fully electric model because of range concerns. The difference between the two versions is that the extended range model features a two-cylinder conventional engine that acts as an energy generator. The engine works on petrol and its purpose is to charge the 22 kWh Lithium-Ion battery. The result? A 190-mile driving range, more than double of what the fully electric model gets (around 90-100 miles guaranteed).
Get the latest stories delivered to your inbox
If you like our articles, please subscribe. We guarantee it's only extremely interesting stuff! Not to mention it's all for free.
You might also enjoy these other articles: