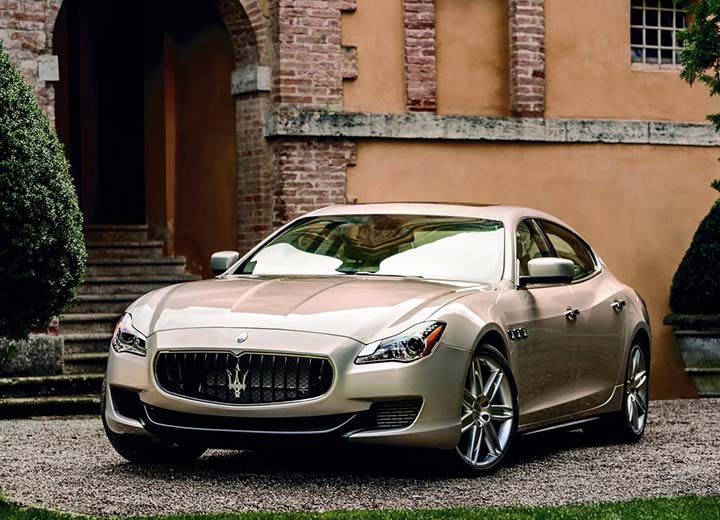 Maserati will follow a similar strategy used by their Italian competitors, Ferrari, in order to boost sales but not lose their exclusive status. According to the carmaker's managing director for Maserati Global Overseas Markets quoted by Automotive News, Maserati wants to go over 50,000 units per year by 2018, but will limit sales to 75,000 units per year. Ferrari did the exact same thing a while ago, but the Italian sports car manufacturer limited annual production to just 7,000 units.
Last year, Maserati sold 14,500 units, but they're extremely confident that the new models they will launch soon will significantly contribute to increasing sales. The current lineup includes the GranTurismo, the Quattroporte and the Ghibli, but an SUV is almost ready for launch (the Maserati Levante), plus a new sports coupe called Maserati Alfieri. Both the SUV and the already launched Ghibli are expected to bring new customers for the Italian brand and the first signs are promising. For example, after the Ghibli was launched, the average age of Maserati customers dropped, the model attracting customers with an average age of 29 years, significantly lower than the existing average of 45.
Increasing sales is one of the most important parts of Sergio Marchionne's plan to bring Fiat Chrysler Automobiles back to profit. And while Maserati is already showing signs of improvement, Ferrari is also doing great, leaving Marchionne with two big worries: Alfa Romeo and Fiat, the two brands whose sales dramatically dropped after the financial turmoil, especially since these two have a weak presence on the two markets that recovered fastest, China and the United States.
Get the latest stories delivered to your inbox
If you like our articles, please subscribe. We guarantee it's only extremely interesting stuff! Not to mention it's all for free.
You might also enjoy these other articles: