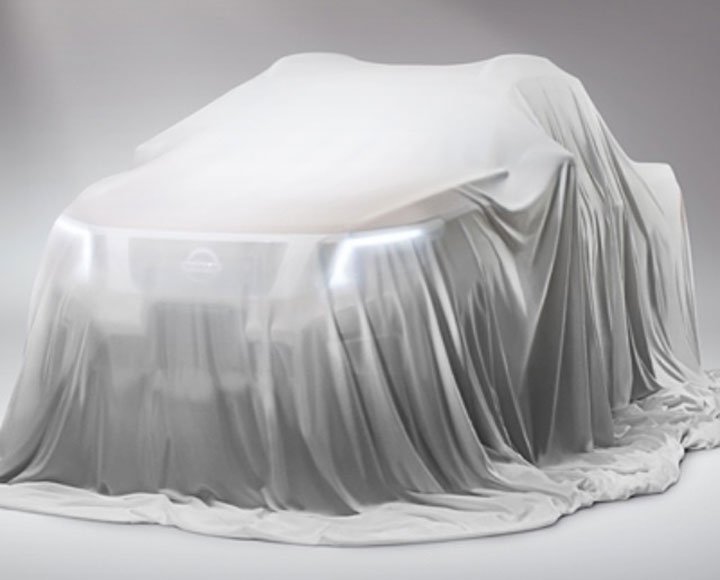 The Japanese carmaker has just posted this teaser photo on their official Instagram account, telling us to get ready for a big reveal on June 11. Even though there no other mention, we can clearly see the shape of a pickup truck, most likely the next generation Nissan Frontier/Navara. The current generation has been in production since 2008, with a refresh taking place in 2010, so it makes sense that Nissan is looking to introduce a new generation.
The teaser image doesn't reveal too much, but we can get a glimpse of the front fascia, including the LED daytime running lights, the large front grille, the shape of the front hood and the roof racks. The front part is quite similar to what we can currently see in Nissan's lineup of off-road vehicles like the new X-Trail or the Rogue/Qashqai. Actually, it's what we're probably soon going to see across the entire Nissan lineup, because the upcoming Pulsar is also pretty similar. This front part design is called "V-Motion" and replaces Nissan's previous "Kamishimo" design.
Alongside the obvious styling updates, the new Japanese pickup is expected to bring a set of major improvements to the interior, the engine and also the introduction of new systems and technologies such as Safety Shield, everyone expecting Nissan to be the first carmaker to introduce these options on a model in this segment. This happened with the Rogue/Qashqai and Note models, which were equipped with Around View Monitor and Nissan Safety Shield.
Get the latest stories delivered to your inbox
If you like our articles, please subscribe. We guarantee it's only extremely interesting stuff! Not to mention it's all for free.
You might also enjoy these other articles: