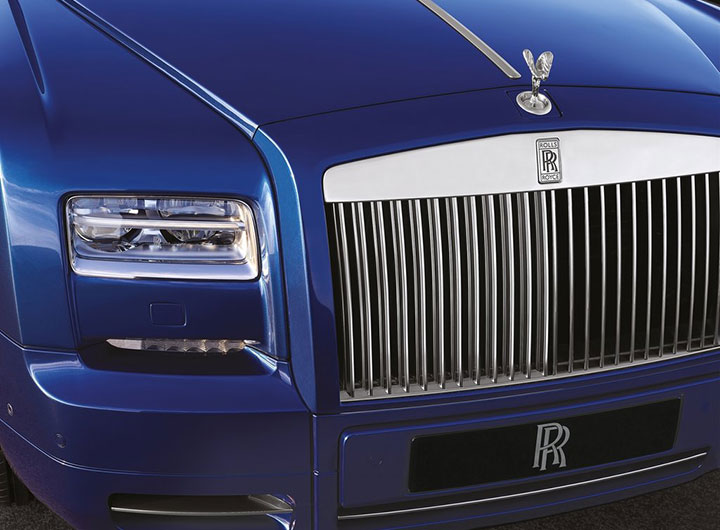 Earlier this year, Bentley officially confirmed the first luxury SUV in history for 2016, it's time for the other British luxury carmaker to respond with a similar model. According to the first reports coming from England, the upcoming Rolls-Royce SUV has been given the "Cullinan" codename. In case you're not familiar with the jewelry industry, then you will probably want to know that Cullinan is currently the largest diamond in the world. Actually, it was, because it was found in 1905 in South Africa and cut into 9 stones, one of them being Cullinan I, the largest polished white diamond in the world.
Anyway, back to our car, from what we found out so far, the first SUV in Rolls-Royce's history is scheduled to debut in 2018, with the starting price set at around 275,000 Euros ($370,000). According to Automotive News, production will be limited to only 2,000 units per year, so the luxury SUV will probably become an extremely valuable car later on. Of course, we will probably have to wait a while longer before the British carmaker will release any official details about the upcoming model, but we already have several details.
First of all, it seems that materials used for making the Cullinan will include carbon fiber and aluminum, while the platform will be the same one Rolls-Royce currently develops for the next generation Ghost. Under the hood, we're expecting a 6.6-liter engine, with a plug-in hybrid version also being rumored.
Get the latest stories delivered to your inbox
If you like our articles, please subscribe. We guarantee it's only extremely interesting stuff! Not to mention it's all for free.
You might also enjoy these other articles: