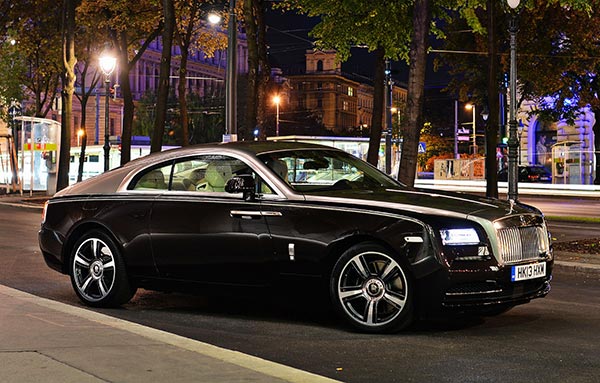 The Rolls-Royce Wraith has exceeded every prediction made by the Goodwood carmaker, because the upcoming coupe has a waiting list that lasts until May 2014. That's great news for Rolls-Royce, because the British carmaker is counting on the new coupe to increase sales and profits for each unit sold, but without affecting the exclusive brand image. However, according to Rolls-Royce officials, they are approaching these results with caution, because they're aiming for a sustainable growth, trying to avoid situations like not being able to produce cars fast enough to meet demand.
One of the carmaker's most important markets has become China, where Rolls-Royce didn't have an explosive growth, but more of a constant one. Interesting about this market is that customers here are younger than the ones in North America, which remains Rolls' main market. Compared to the same period last year, Rolls-Royce sales dropped 1 percent in the first nine month of 2013, which means the carmaker sold 26 less cars.
As for new models coming from Goodwood, it looks like Rolls-Royce is still considering an SUV, especially with the huge success this segment is currently seeing. Even though a final decision hasn't been made, British officials think the SUV segment is "interesting" and one of its main advantages is a constant growth even when the market goes through recession. And we'll probably see a Rolls-Royce SUV in the near future, as soon as the British carmaker finds a way to create one that fits its philosophy.
Source: AutomotiveNews
Get the latest stories delivered to your inbox
If you like our articles, please subscribe. We guarantee it's only extremely interesting stuff! Not to mention it's all for free.
You might also enjoy these other articles: