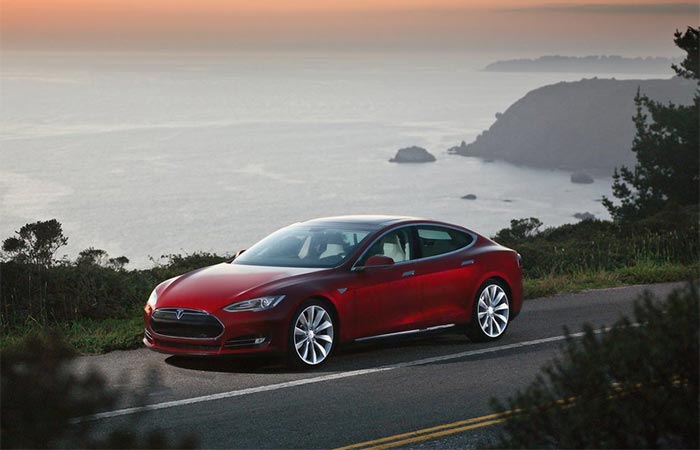 Between an accident that created a lot of buzz and an increase in sales in the United States, it seems that the Tesla Model S is doing extremely well in countries where the electric car infrastructure is well developed. One example is Norway, where the Model S was the best selling car in September over taking the Volkswagen Golf which was the undisputed leader. The feat is even more impressive when we take into consideration that the electric car's price in Norway is around $115,000.
According to statistics released by the Norwegian authorities, Tesla sold 616 Model S in September, which is around 5.1% out of the total number of cars that were sold, 12,168 (0.5% more than the Volkswagen Golf). This is quite remarkable, since it was just the second month the Tesla Model S was available in Norway and local analysts anticipate that this trend could follow in October too. Tesla's dealers in Norway also face an interesting problem: many customers are willing to pay from $15,000 to $20,000 more to buy a Model S from someone who already received the car.
Ok, so what's the catch? Why are Norwegians so crazy about the Model S all of the sudden? Well, first of all, it's the first truly practical electric car. Second, the country has developed a great infrastructure to encourage people to buy electric cars: plenty of charging stations that are free to use, express lanes on the highways can also be used by electric cars and downtown free parking sports are available for electric cars in most Norwegian cities. And third and probably most important are the car prices in Norway. Even though the Model S costs $115,000, which is a lot more that customers in other countries are paying, it's still a very good offer in Norway, where car prices are extremely high due to huge taxes (to encourage acquisition of cleaner cars). For example, a Volkswagen Golf starts at around $45,000 (basic trim level), while an Audi A8 can go as high as $180,000.
Get the latest stories delivered to your inbox
If you like our articles, please subscribe. We guarantee it's only extremely interesting stuff! Not to mention it's all for free.
You might also enjoy these other articles: