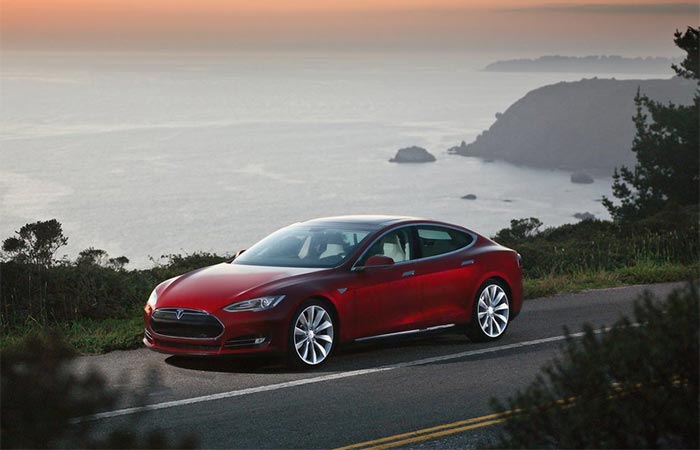 The fantastic Norwegian "career" of the Tesla Model S continues and the American electric sedan keeps breaking record after record in a country that does anything possible to encourage people to choose electric cars. The dedicated infrastructure is being developed at an amazing pace and anyone buying an electric car has countless benefits from the Norwegian authorities. Someone buying an electric car doesn't have to pay the high taxes Norwegians usually pay for a new car (this makes the Model S cost as much as a new BMW 5-Series). Also, free parking for electric vehicles is available in crowded areas in most cities, charging stations are free to use and the express lines on the highway can be used by people driving an electric car.
All these led to an incredible sales result in March, when, according to official sales figures, the Tesla Model S sold 1,493 units. Tesla sold more vehicles than Volkswagen Golf (second place) and Nissan Leaf (third place) combined and not only they're the undisputed sales leader in March, but the American car manufacturer also broke a 26 year old record, for most cars sold in a month. The previous record was held by Ford, who sold 1,454 Sierras in May 1986.
The amazing performance was possible thanks to Tesla delivering a large number of cars in a short time frame, many of them being ordered last year. For example, in January and February, a total number of 600 units were delivered. Even so, the 2056 Model S' Tesla sold this year make them the most popular carmaker at the moment. With a market share of 5.6%, Model S sales in the first three months are higher than Ford's entire lineup, for example.
Get the latest stories delivered to your inbox
If you like our articles, please subscribe. We guarantee it's only extremely interesting stuff! Not to mention it's all for free.
You might also enjoy these other articles: