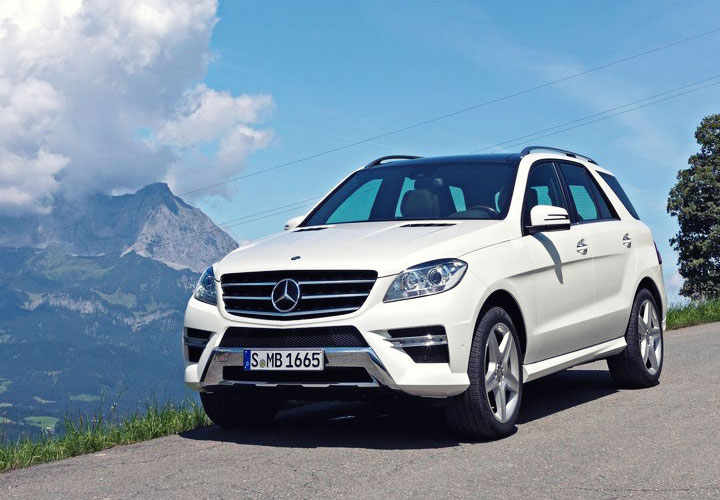 With three years gone since the German carmaker introduced the current generation Mercedes-Benz M-Class, a facelift is scheduled to debut later this year. Even though official details are scarce, quite a lot of spy photos recently surfaced and even though the spotted cars were camouflaged, we still could get a hint of the redesigned front fascia that is more similar to the current design language that was extremely well received by everyone and the slightly redesigned front bumper and exhaust tips.
Under the bonnet, we're expecting the new M-Class to be powered by the same engine available on the current model (perhaps with some minor efficiency upgrades), plus the new 3.0-liter twin-turbo V6 that delivers 333-hp and 354 lb-ft (480 Nm) of torque and is already available on the carmaker's other models.
However, recent rumors also suggest that a hybrid M-Class is in the works and it could be launched as soon as 2015. Of course, this isn't a surprise, since most of Mercedes' competitors are preparing hybrid version of their SUVs (BMW X5 eDrive or the next generation Volvo XC90 and Audi Q7). Apparently, the hybrid M-Class will be powered by a smaller turbocharged gasoline engine combined with a Lithium-Ion electric motor installed in a special automatic gearbox. Like most hybrids, the M-Class too will be able to run in 100% electric mode for a few miles, while the average fuel economy is expected to be around 50 mpg (4.7 liters per 100 km), which is not bad at all for a car this size.
Get the latest stories delivered to your inbox
If you like our articles, please subscribe. We guarantee it's only extremely interesting stuff! Not to mention it's all for free.
You might also enjoy these other articles: