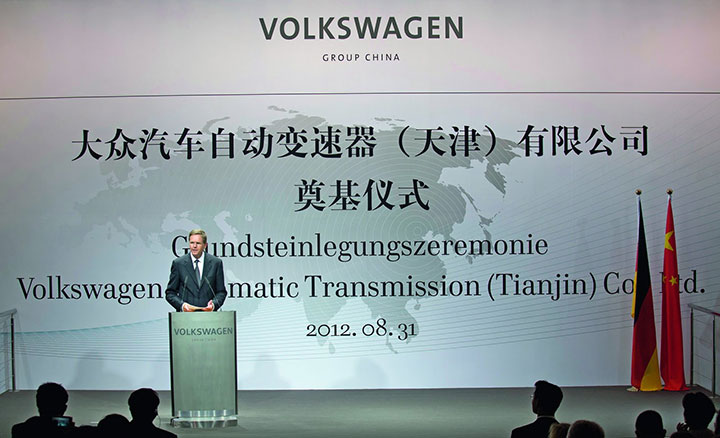 The German giant has just officially announced the opening of a new production facility in Tianjin, a large city in northern China. The factory will build DSG automatic transmissions for models sold in China and can produce up to 450,000 units per year, a capacity which is scheduled to be extended to 1.2 million units by 2016.
The Tianjin facility is Volkswagen's 107 production site worldwide and it was finished after a $330 million (265 million Euros) investment. By opening this facility, Volkswagen created around 5,500 jobs in the area. According to the German carmaker, the DSG transmissions built in Tianjin will be used on the Chinese versions of the Volkswagen Tiguan, Golf and Audi Q3. The transmission will be used alongside the 2.0 TSI engine which is also being manufactured in China, at the Changchun and Shanghai facilities. Combined with the DSG transmission, the petrol engine gets better mileage and also has an important reduction in CO2 emissions.
Get the latest stories delivered to your inbox
If you like our articles, please subscribe. We guarantee it's only extremely interesting stuff! Not to mention it's all for free.
You might also enjoy these other articles: