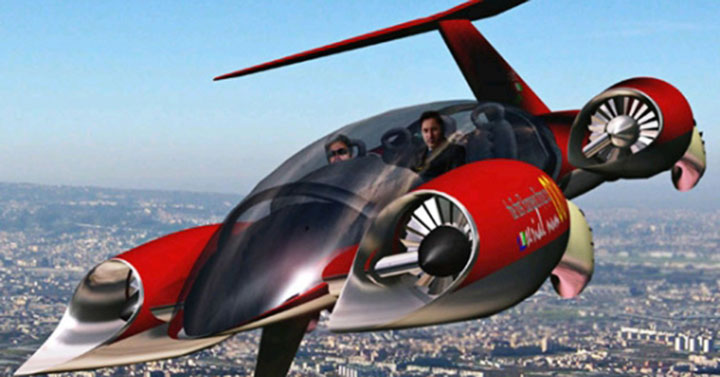 Is everyone going mad or we'd better start getting out more? I mean, after earlier today we presented the diving car, here's another crazy concept car. The Cell Craft G440 is a flying concept car, designed by Dr. Paul Moller and Gino d'Ignazio Gizio from Cell Craft. With this car sporting seven seats, I can only imagine the conversations:
"So, when did you get your driving…uhmm…flying license?
– Well, two months ago.
– Hmm, thanks, but I'll walk!"
The Cell Craft G440 features four turbines which allow VTOL (Vertical Take Off and Landing), simplified controls with just two levers (thrust and steering) the car is capable of high-speed horizontal flight and easy handling. The left lever handles power while the right manages tilt and direction. The left lever also features a trigger-like control that allows the G440 to spin on its axis by computer-controlled thrust tube adjustments to the exhaust tubes of each of the four turbines.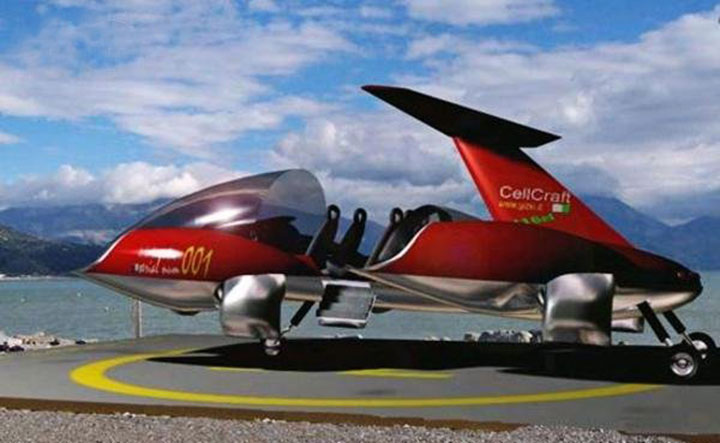 So, what do you say? Would you slap your kid if would come and ask you "Hey, dad, can I take my girlfriend out with the Cell Craft?" or you're going to be the first one that gets on the waiting list for something like this?
Get the latest stories delivered to your inbox
If you like our articles, please subscribe. We guarantee it's only extremely interesting stuff! Not to mention it's all for free.
You might also enjoy these other articles: