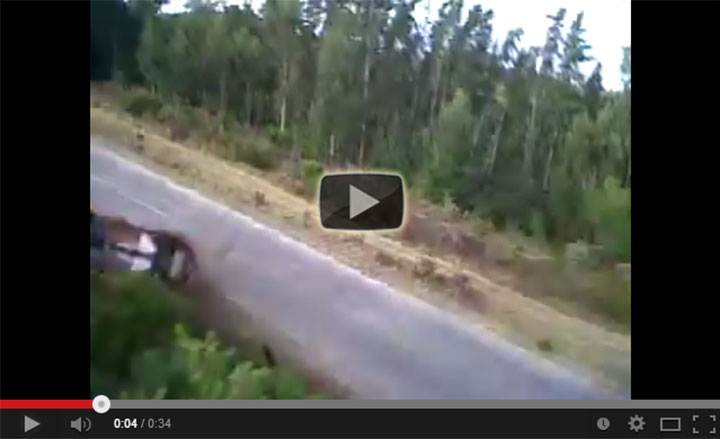 We've had plenty of crashes here on MotorBrief, but there's something really sad about seeing a recently launched car biting the dust. Take this Jaguar F-Type S for example. The car has been on the market for a few months, most customers didn't even get their cars delivered and this guy already crashed a beautiful red one at the Jaguar Simola Hillclimb event that took place this weekend in Knysna, South Africa. And from what we can see, the car got pretty banged up.
Of course, watching this video, we're not sure whether if we're more sad about the car crashing or because our eyes hurt from the splendid quality of the recording. How the heck low quality recordings like this one still exist in 2014? I mean, that video must've been taken with a Nokia 3310 or something, right?
Get the latest stories delivered to your inbox
If you like our articles, please subscribe. We guarantee it's only extremely interesting stuff! Not to mention it's all for free.
You might also enjoy these other articles: