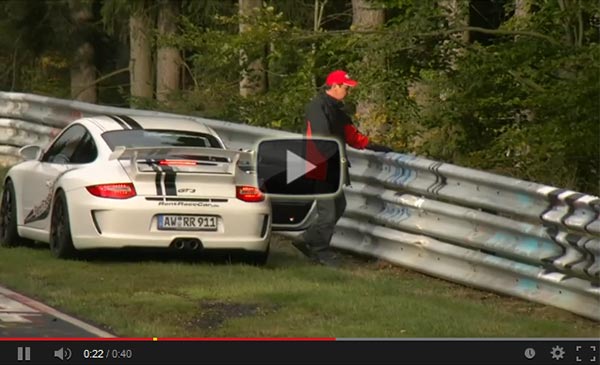 Riding as a co-pilot to an experienced driver can be amazing experience, but this might take a toll if you're stomach's not in top shape. I had the chance to be a co-pilot for drivers such as the late Philippe Bugalski in a rally car and that was incredible. I had no problems, but as this video shows, some or not that lucky. During a run on the famous Nordschleife part of the Nurburgring, a Porsche pulls over and the passenger quickly gets out to ease his stomach. His reaction is also funny, pointing out to the driver showing that he was crazy. Well, we have no idea how crazy the driver really was, but here's the video:
Get the latest stories delivered to your inbox
If you like our articles, please subscribe. We guarantee it's only extremely interesting stuff! Not to mention it's all for free.
You might also enjoy these other articles: